New Design Website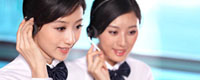 Tel: +86-574-88378178
Fax: +86-574-88334181
E-mail: sales9@walron-glass.com
Add: Pingtang Industrial Zone, Dongwu, Yinzhou, Ningbo, Zhejiang, China


Tempered glass is often referred to as "safety glass." It is more resistant to breakage than normal float glass. And if it is broken, it usually breaks into relatively small particles, which are less likely to cause serious injury.
Tempered glass advantages:
--- Four to five times stronger than ordinary float glass and could be used in many applications.
--- Five to eight times impact resistance as ordinary glass. Could stand higher static pressure loads than regular glass.
--- Three times more than ordinary glass, could bear the temperature change about 200°C.
--- Tempered glass shatter into oval-shaped pebbles when broken, which eliminates the danger of sharp edges and relatively harmless to human body
--- Easy to be cleaned.
Tempered glass applications:
Shower enclosure; shower doors; shelf etc.
Furniture glass such as cabinet, partition, mirror, table etc.
Kitchen glass such as kitchen range hood, gas stove, refrigerator, etc.
Building glass etc.
Our company advantages:
1. More than 20 years manufacture history;
2. Top quality glass with different certifications for different markets;
3. Strong R&D ability;
4. Strict export packing with wooden cases, make sure the safe in long transportation;
5. Professional teams from produce to sales with high efficiency.